AR/VR Multi-Player Gaming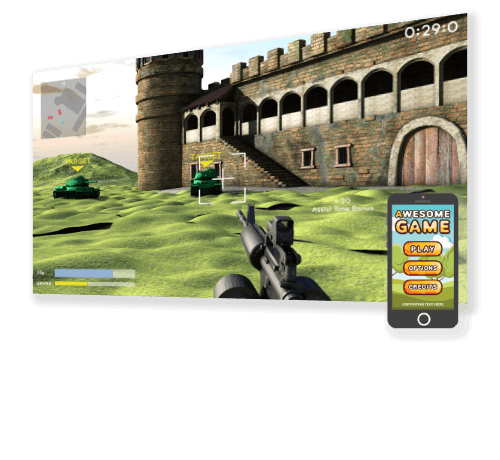 At Yalgaar, we aspire to take your app's gaming experience to the next level.

We look after two of the most important aspects of your gamers' experience, i.e. game functionalities and social features.

With regards to our game functionalities, we strive to make them powerful and user-friendly.

The objective is to make the experience seamless and more engaging.

On the other hand, the social features need to be interactive.

Developers & digital marketing agencies can use Yalgaar's functionalities to display online/offline player list for multiplayer games, live statistics and score on the dashboards, and push notifications as well as in-game alerts.