Identify Online Presence
Identify when user or machine join to or leave from channel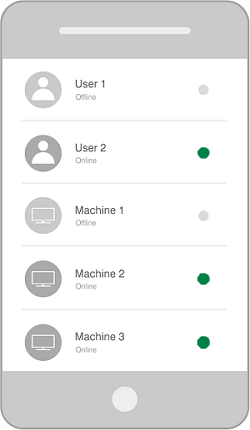 Active user lists
With presence feature, you will get immediate updates of join/leave notification for all the users connected to a channel.

Recognize machine connection.

You can get list of connected users or machines for a particular channel.

You can get list of subscribed channels of a particular user or machine.

This feature is useful for group chatting apps, multiplayer games and machine-to-machine connectivity.
---
Sign Up Today For Free
100 concurrent connections per day
100K free messages per day