Security
AES & TLS/SSL Data Encryption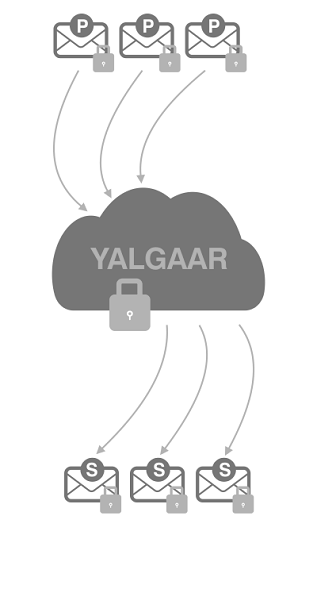 Consistent security is the need of the hour.

With users unceasingly increasing their online interaction, it is important that their real-time messaging is robustly secure.

At Yalgaar, we offer best-in-class security at standard prices.

Why would you compromise on your data's safety or pay extremely high prices when we can provide end-to-end security at prices that your wallet will love?

Yalgaar is geared towards delivering secure connection and letting your users transfer real-time data as well as messages in an encrypted form.

This is made possible by TLS/SSL and AES technology. This makes the transfer of sensitive information steadfast.
---
The following functions make our messaging app worth your while
Modern Technology
We make use of TLS/SSL and AES technology for data encryption and security. Our endeavour is to continuously improve and adopt new technologies to make our system stronger.
Robust
We completely stand by our security and end-to-end encryption. The security of your end users' data is very important to us, and we do all it takes to maintain high standards.
Easy to Configure
Most security settings come standard with Yalgaar. For the more advanced settings, you can easily enable them from the dashboard.
---
Why Would You Care?
Best at Regular Prices - Yalgaar delivers to you top-in-class security at extremely affordable prices.

Continuous Improvement - We believe in continuous improvement and adopt new technology to make our end-to-end encryption and security standards high.

Rely on Us - You can include a formatted payload to be able to publish your real-time messages as well as push notifications to all device-IDs registered for receiving notifications on that channel.
Want to know more? Contact us today to connect with one of our representatives.