Pub/Sub Messaging
Realtime publish/subscribe messaging to millions of users or devices.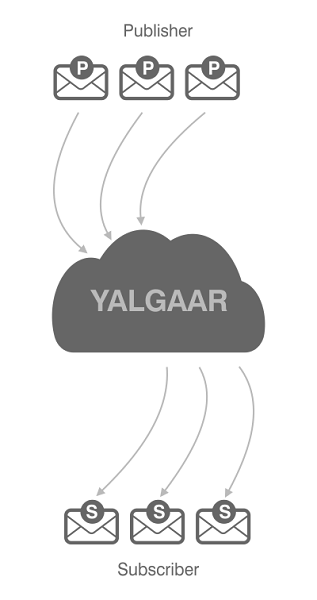 Reliable & Scalable Messaging
Broadcast(one to many) realtime messages to large number of users and devices.

Unicast(one to one) realtime message with exclusively allocated channel.

Provides reliable message ordering.

Provides scalable infrastructure on the cloud. It can handle thousands of messages per second.

Pub/Sub messaging delivery at low latency.

Pub/Sub messaging using Industrial Standard Protocols including MQTT, Web Socket via Yalgaar SDKs.
---
Sign Up Today For Free
100 concurrent connections per day
100K free messages per day